Tis the season for gift shopping! What do you get a crafter for Christmas when they can DIY everything on their own?
As a self-taught Cricut learner, this would be my ultimate wish list. Whether you know someone who is crafty and could begin the journey of learning the Cricut, or you need a gift for a seasoned crafter, this blog post is worth checking out.
From small stocking stuffers, to customizable blanks, to upgrading shiny new machines, check out these crafting gift recommendations!
Stocking Stuffers
I'm starting off the blog post with the small stocking stuffers. A Cricut crafter would love their holiday gifts if they are functional or helpful!
These are some essential tools you can gift to someone. Even if they already have it, they might be on the brink of needing a new one. You just might be the superhero swooping in to save the day with these new tools. (I've gone through 4 weeding tools in the past 2 years - I could always use more!)
1. Cricut Tools
Every Cricut crafter needs their Cricut tools! This is the Essential tool set - it's on sale at cricut.com right now for $28! I have all of these tools. Even the paper cutter is so useful. 
2. Craft Vinyl
Craft vinyl, also known as adhesive or permanent vinyl, is the standard vinyl used for cricut projects. It can go on tumblers, glass, acrylic, wood, and much more. 
The difference between regular vinyl, known as "craft vinyl", "adhesive vinyl", or "permanent vinyl" - is that heat transfer vinyl (HTV) can be applied to a heat appliance, like a heat press to make t-shirts, tote bags, hats, etc. 
Gifts for Organization
Welp, it's no secret craft rooms and tables can get out of control. I speak from experience, where I may or may not have taken over my parents' house with crafts all over the couch, floor, and table. Get your beloved crafter the organization they need: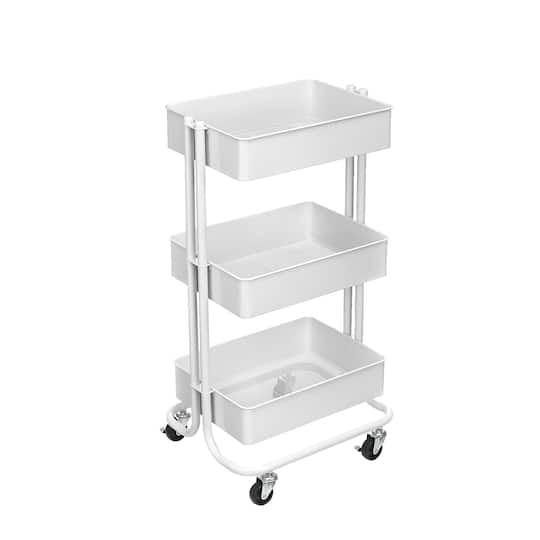 1. Rolling Cart
I've got one in my home office and one in my classroom. That's how much I'm committed and grateful for these rolling carts. The three tiers hold a lot. You can purchase add-on accessories to the cart, so the creativity in organization is limitless. I love that they are magnetic, as well! 
2. Stackable Craft Organizer Containers 
If you follow me on Instagram or TikTok, you know I rave and recommend these. I love the sturdy quality and the finish of these organizers. I put my stickers in these, but they are named craft organizers for that reason: putting all your smaller craft items in these organizers. 
3. Double Layer Cricut Carrying Case
I wish I had this last weekend when my boyfriend had to haul my Cricut to the hotel between my back to back market events! This would have made it so much easier to carry the machine and all its wires, accessories, and tools. I can't imagine needed it frequently, but the moments the crafter needs to transport it, this gift will make the process 1000% better.
Machines
Machines are on the higher price point, but if you're looking for a big gift, I recommend these:
This cricut machine is the latest and greatest from the Cricut company! I have this one. It cuts faster, quieter, and can cut a wider variety of materials.
This is a heat press that is highly regarded for its flat square-shaped heat plate. Unlike an iron, it evenly spreads the heat across the surface. I recommend this for a hobby crafter or beginner crafter.
3. Cricut Joy
Small but mighty. The cuter, tinier version of a Cricut machine! You can create a fun project within minutes due to its compact body. Note: if your crafter wants to make anything involving printing, the print and cut function is not available with this Cricut Joy! 
Let your crafter make all the custom and unique mugs in the world! They'll need blank mug like this or a Cricut-brand beveled mug like this. 
This hat press is a fairy new press. It came out earlier this year. It helps create custom hats with ease with its curved heat plate. It comes with a safety base where you place the hat when you are pressing your design onto the hat. Although I do not own this myself, I have seen many tutorials on it and it upgrades the hat-making experience with so much more convenience!
Customizable blanks to get their crafting on
Okay, so your favorite crafter has the machines and tools. But what's a Cricut going to do without anything to put on? Here are my suggestions: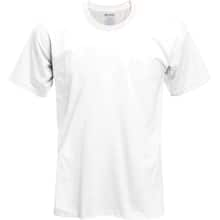 1. T-Shirts
Michaels Crafts Stores has shirts and crewnecks from Gildan starting at $3! Your crafter would love a couple different colors to get them started on their t-shirt making. 
2. Glass Cups
Trendy glassware is the way to go! These glass cups come with matching lids and straws, perfect for your crafter to make a gift set.
3. Tumblers
These pastel-inspired matte tumblers are so eye-catching and cute. Your crafter can use vinyl to add a design on them. Iced coffee, water, and smoothies never looked so good with these tumblers. 
4. Tote Bags
I have used these tote bags and cannot describe how good quality they are! But the best part is that the polyester material makes it buttery smooth. Since they are Cricut brand, they are intended to be pressed on with a design, so the heat press process goes smoothly.
5. Stickers 
Printable sticker paper means your crafter can make limitless stickers and labels with his/her printer and cutting machine! I have a separate blog post on how to make stickers. This brand, Online Labels, is my go-to paper. 
6. Ornaments
Whether you like these ball ornaments pictured above or these flat acrylic ornaments, ornaments are such a fun crafting experience (been there, done that!). Tis the season for all the pretty ornaments!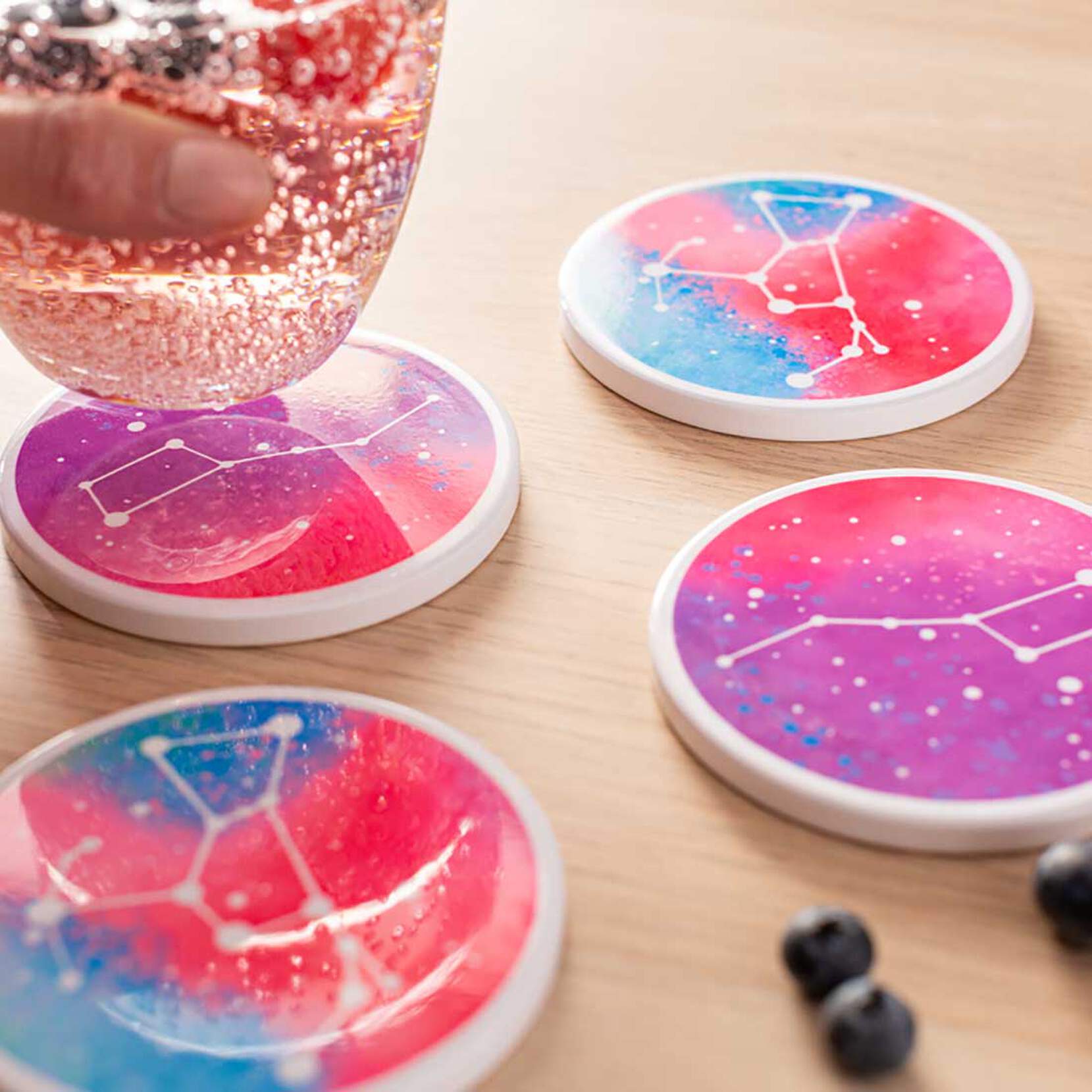 7. Coasters
Ceramic coasters can be designed with these coasters, a Cricut, and some type of heat press! I have a tutorial on my Instagram page (scroll to my feed around September) where I make fall-inspired coasters with these!
I hope this helps get you inspired on shopping for a crafter, both beginner and seasoned!
Want to see all the gift ideas on my Amazon page? I got you! Click here to access the one-stop-shop gift guide for Cricut crafters.
Happy holidays and happy crafting, 
Christine 
Links included in this blog might be affiliate links. If you purchase a product or service with the links that I provide I may receive a small commission at no additional charge to you! Thank you for supporting me so I can continue to provide you with more quality free content!